A good camera crew in Montreal is essential for all of our clients needing video production services in Montreal, Canada. We provide camera crews in over 600 countries but our camera crew in Montreal is one of the best. Whether you need an English, French, or Klingon-speaking crew in Montreal, Stark Content & Crew is known for providing top crews LOCALLY. After all, why pay to fly when you can hire a local guy?! Don´t take our word for it, click here to see what some of the worlds premiere companies think about our camera crews in Montreal and the rest of the world!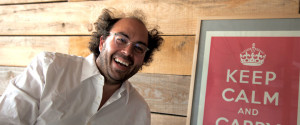 Our camera crew in Montreal is directed by Robert Boul0s, a veteran Montreal video producer.
Click here to contact Robert now.