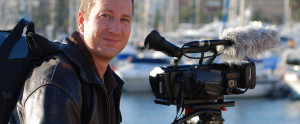 Crew hire in Spain is one of most popular services. Time and time again our customers come back to us because we do it right.
We've been hiring crews in Spain for foreign clients since 2004 and have a proven track record as you can see in our client testimonials.
Our clients range from industry leaders and major media companies to niche web sites and boutique marketing agencies.  Whether you need a full crew or a one-man-band video journalist, we'll give your shoot everything we got. Crew hire in Spain doesn't have to be a headache. Don't make the mistake of hiring an inexperienced cameraman who says he speaks English –  but really does not. We've worked with our guys time and time again for years and they represent the best camera crews in Spain.